Why 2 minutes? Well, the first minute is for thanksgiving for those that survived and the second is to remember the fallen.
The 2 minutes silence traditionally follows the playing of the last post on a trumpet or the repeating of the "Ode of Remembrance" the world over – but did you know that it was conceived by a South African?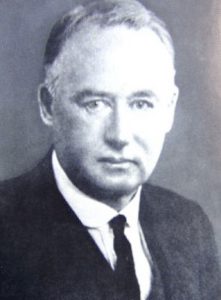 South African – Sir Percy Fitzpatrick of "Jock of the Bushveld" fame (whose son Nugent was a gunner and was killed on the Western Front) first proposed the idea of 2 minutes silence at a Church Service at the Cathedral in Cape Town in 1919.
He then wrote to King George suggest the same and it was accepted and implemented by Royal decree. On 27 October 1919, a suggestion from Fitzpatrick for a moment of silence to be observed annually on 11 November, in honour of the dead of World War I, was forwarded to George V, then King of the United Kingdom, who on 7 November 1919, proclaimed
"that at the hour when the Armistice came into force, the 11th hour of the 11th day of the 11th month, there may be for the brief space of two minutes a complete suspension of all our normal activities … so that in perfect stillness, the thoughts of everyone may be concentrated on reverent remembrance of the glorious dead."
11 November was the date in 1918 that the formal end of combat occurred to end WWI. Fitzpatrick was thanked for his suggestion of the two minute silence by Lord Stamfordham, the King's Private Secretary who wrote:
Dear Sir Percy,
The King, who learns that you are shortly to leave for South Africa, desires me to assure you that he ever gratefully remembers that the idea of the Two Minute Pause on Armistice Day was due to your initiation, a suggestion readily adopted and carried out with heartfelt sympathy throughout the Empire.
Signed Stamfordham