Jul
14
Sat
2018
Delville Wood Parade @Richmond Cenotaph @ South African Cenotaph
Jul 14 @ 09:30 – 12:00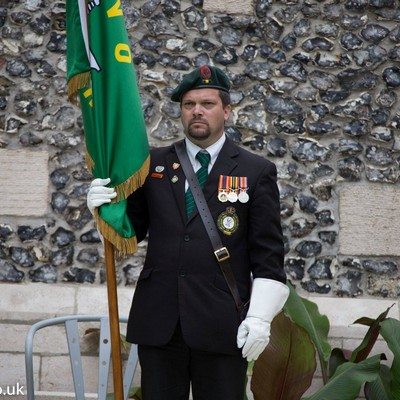 Purpose: We remember the 229,000 South Africans who volunteered for World War 1, paying tribute to 2,500 who perished in the Battle of Delville Wood, the single biggest SA military loss on the battle field.
Delville Wood was sometimes known as "Devil's Wood", the fighting there – was a series of engagements in the 1916 Battle of the Somme – was particularly ferocious. The majority of the wood was eventually taken by South African soldiers on the 15th of July 1916, and they held on grimly during numerous German counterattacks for six days, until they were relieved. Haig in his diary recorded on the 15th of July 1916 "(The) Enemy counterattacked (the) wood in force from north and northeast at 14.45 and was repulsed".
After the War, South Africa purchased the site in 1920, and it serves as a memorial to those of that nation who fell, not just here but elsewhere.
This year, we will gather at the Chapel of Richmond Cemetery in London at 09:30 for 10:00. After a short remembrance service, we will proceed to the nearby South African Cenotaph to lay wreaths to the Fallen.
The parade will be followed by a social event at a nearby pub (details to be confirmed).
If you intend to join us, please mark yourself as 'going' for catering purposes?